Coastal, Ocean, and Marine Enterprise Inclusion and Network-building
Mona Behl - Georgia Sea Grant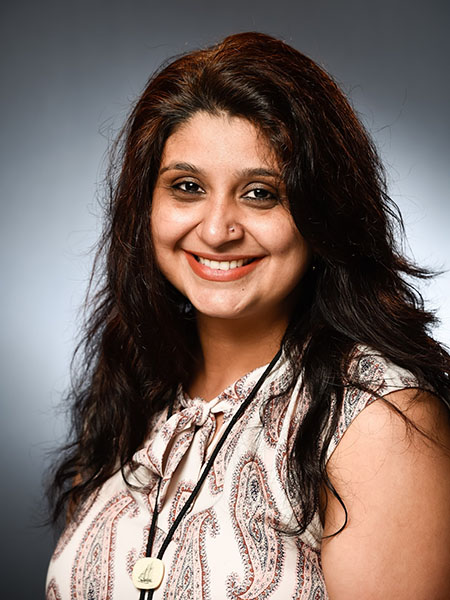 Dr. Mona Behl is the associate director of Georgia Sea Grant. In this role, she provides administrative and financial leadership to Georgia Sea Grant, directs its research and fellowship portfolios, builds partnerships, and ensures the quality, relevance and impact of the program's activities in Georgia. Behl also holds public service and academic appointments at the University of Georgia and is a Non-Residential Fellow with the American Meteorological Society (AMS) Policy Program. All her applied research, education, and extension projects are collaborative, and focus on building the adaptive capacity of local communities to impacts of extreme weather and climate change; preparing people for the future of work; and broadening participation in science. Her work is supported by state and federal funding sources, including the National Science Foundation, National Oceanic and Atmospheric Administration, and National Aeronautics and Space Administration.
 Behl is passionate about improving access, engagement, and leadership development of women and minorities in science. She serves on the leadership board of Earth Science Women's Network (ESWN), is a member of the AMS Culture and Inclusion Cabinet, and co-chairs the Mentoring Physical Oceanography Women to Increase Retention program. Behl is the founding member of AMS Early Career Leadership Academy and Sea Grant's Community Engaged Internship program.
Treda Grayson - U.S. Environmental Protection Agency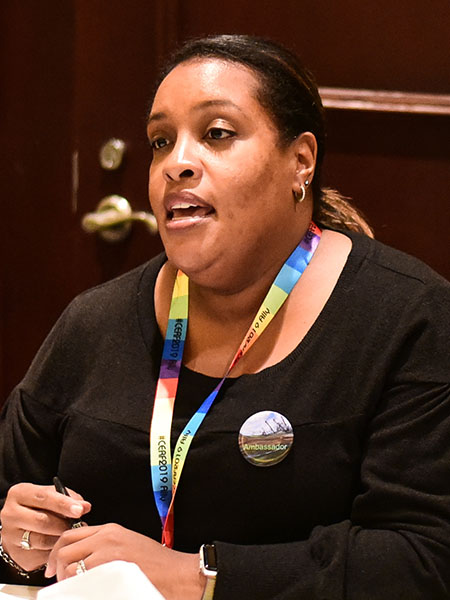 Dr. Treda Grayson is an Environmental Protection Specialist in the Office of Water Office of Wetlands, Oceans and Watersheds at U.S. Environmental Protection Agency (EPA) Headquarters. She is the Program Manager for the Deepwater Horizon National Resource Damage Assessment Program, which supports and carries out EPA's Trustee responsibilities for restoration in the Gulf of Mexico following the 2010 Deepwater Horizon Oil Spill.  Her prior experience at EPA includes supporting tribes in developing environmental capacity through the administration of the Indian Environmental General Assistance (GAP), leading the National Coastal Condition Assessment, and providing technical support to states, tribes, and other entities to develop and adopt biological, nutrient and aquatic life criteria for water quality standards development.  
 Treda is an active member of the Coastal and Estuarine Research Federation (CERF) and serves as Co-Chair of the Broadening Participation Council and as a 2021-2025 Governing Board Member-at-Large.  She is the current Program Co-Chair for the Atlantic Estuarine Research Society (AERS; previously  President, Treasurer, and Membership Chair). She is a 2009 Environmental Leadership Program Senior Fellow, a 2015 Prince Georges County 40 Under 40 Honoree in Science and Engineering, a Director of the Coastal Carolina University Alumni Board. Treda holds a Ph.D. in Environmental Science and Policy from George Mason University, a M.S. degree in Environmental Sciences and Policy from Johns Hopkins University, and a B.S. degree in Marine Science with Biology and German minors from Coastal Carolina University.
Sarah Kolesar - Oregon Sea Grant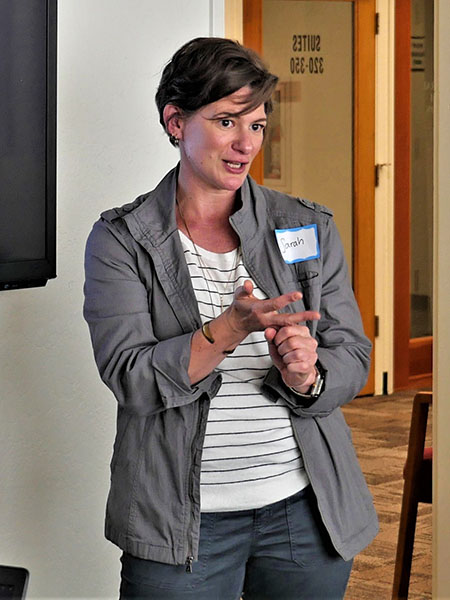 Dr. Sarah Kolesar is the primary point of contact for researchers, mentors, graduate students, and undergraduates working under – or applying for – Oregon Sea Grant support. She joined Oregon Sea Grant in 2009 and became its research program specialist the following year. Now serving as Research and Scholars Program Leader, Dr. Kolesar is a former associate program manager at the Office of Naval Research's Biological Oceanography program. Sarah holds a Ph.D. in marine, estuarine, and environmental science from the University of Maryland and spent two years as a visiting professor at St. Mary's College of Maryland. Her research interests include the effects of low oxygen on trophic interactions using spatially explicit bioenergetics and individual-based models, with a focus on fish, zooplankton, and jellyfish. She has worked on research projects in Chesapeake Bay, Lake Erie, the Gulf of Mexico, and the Black Sea.
Sarah is committed to advancing belonging, access, justice, equity, diversity, and inclusion (BA JEDI) principles within coastal, ocean, and marine sciences. She uses her emergent leadership training and inclusive mentorship experience to open doors for students, researchers, and mentors at all levels. Sarah coordinates Oregon Sea Grant's competitive research program and program development grants, and oversees our Sea Grant Scholars fellowship program for graduate and undergraduate students. She has previously chaired the National Sea Grant Research Coordinators Network, and is the current Chair of the Sea Grant Association's Network Advisory Council.
Sam Lake - Virginia Sea Grant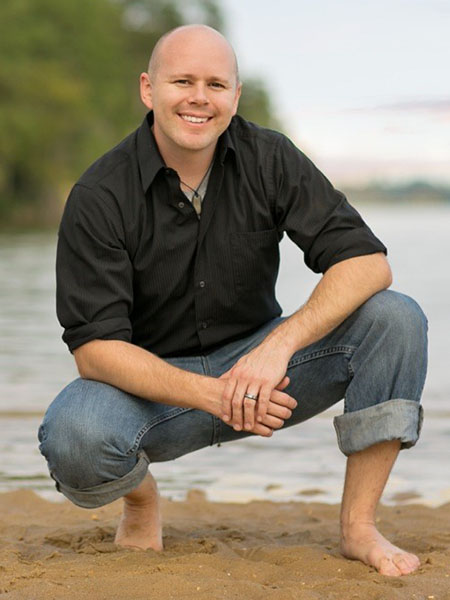 Dr. Sam Lake is the Fellowship and Research Program Coordinator for Virginia Sea Grant (VASG). He is responsible for managing the program's research portfolio, which includes graduate and post-graduate fellowship programs. Additionally, he actively engages with faculty members at VASG's partner institutions to support proposals and funded research projects. Sam is passionate about supporting students and early-career scientists from a broad range of disciplines and strives to foster a strong sense of community. Dr. Lake actively collaborates with others in the Sea Grant community to design and support student-focused initiatives, including internships, professional development opportunities, and networking events. He currently serves as the Chair for the National Sea Grant Research Coordinators Network.
Within the broader coastal and marine science community, Sam has served on several committees and leadership positions in the Coastal and Estuarine Research Federation and Atlantic Estuarine Research Society. He received his Ph.D. in marine science from William & Mary, Virginia Institute of Marine Science, and his Bachelor's degree in marine science and biology from Coastal Carolina University. His research interests and areas of expertise include coastal systems ecology, the response of estuaries to restoration efforts and climate change, and the development and implementation of stakeholder-focused estuarine water quality models.
Susan Park - Coastal and Estuarine Research Federation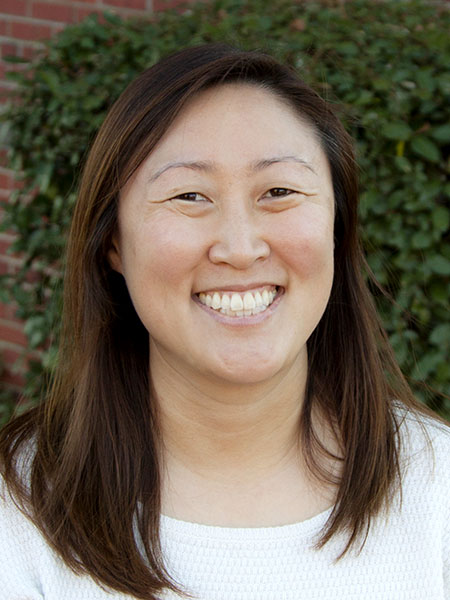 Dr. Susan Park (she/her/hers) is the Executive Director of the Coastal and Estuarine Research Federation (CERF), a scientific society dedicated to advancing the understanding and wise stewardship of estuarine and coastal ecosystems worldwide. She has spent her career supporting organizations that connect science and stewardship of coastal and marine resources. In addition, to COME IN, Dr. Park is also collaborating on the NSF INCLUDES SEAS Islands Alliance, which focuses on encouraging students from island territories to pursue careers in marine and environmental sciences.  She has a passion for working with students and early career professionals, and is excited that, through the COME IN project, she will have the opportunity to identify ways to broaden participation in the marine sciences.  
Prior to CERF, Dr. Park was the Associate Director of Virginia Sea Grant.  She also served as a Senior Program Officer with the Ocean Studies Board of The National Academies of Sciences, Engineering, and Medicine; Adjunct Professor at Trinity Washington University; and NOAA Coastal Management Fellow with the Massachusetts Office of Coastal Zone Management. Dr. Park received her Ph.D. in Oceanography from the University of Delaware, and her M.A. and B.A. in Biology from the University of Pennsylvania.